The Stolen: An American Faerie Tale (Mass Market)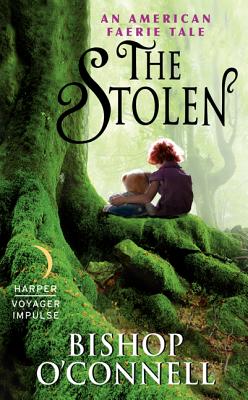 $6.99
This book is not in our store, but most are available for us to get in short order! Send us a message.
Description
---
Tonight, for the first time in over a century, a mortal child will be kidnapped by faeries.
When her daughter Fiona is snatched from her bed, Caitlin's entire world crumbles. Once certain that faeries were only a fantasy, Caitlin must now accept that these supernatural creatures do exist—and that they have traded in their ancient swords and horses for modern guns and sports cars. Hopelessly outmatched, she accepts help from a trio of unlikely heroes: Eddy, a psychiatrist and novice wizard; Brendan, an outcast Fian warrior; and Dante, a Magister of the fae's Rogue Court. Moving from the busy streets of Boston's suburbs to the shadowy land of Tír na nÓg, Caitlin and her allies will risk everything to save Fiona. But can this disparate quartet conquer their own inner demons and outwit the dark faeries before it's too late?
About the Author
---
Bishop O'Connell is a consultant, writer, blogger, lover of kilts and beer, as well as a member of the Science Fiction & Fantasy Writers of America. Born in Naples Italy, while his father was stationed in Sardinia, Bishop grew up in San Diego, CA where he fell in love with the ocean and fish tacos. While wandering the country for work and school (absolutely not because he was in hiding from mind controlling bunnies), he experienced autumn in New England. Soon after, he settled in Manchester, NH, where he collects swords, drinks, writes, revels in his immortality as a critically acclaimed "visionary" of the urban fantasy genre, and is regularly chastised for making up things for his bio. He can also be found online at A Quiet Pint (aquietpint.com), where he muses philosophical on the life, the universe, and everything, as well as various aspects of writing and the road to getting published.