Shakespeare's Sonnets Among His Private Friends (Paperback)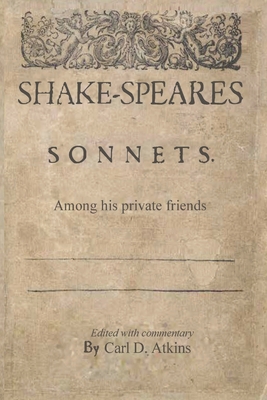 $13.95

Usually Ships in 1-5 Days
Description
---
An exciting, innovative approach to reading Shakespeare's Sonnets
"His sugared Sonnets among his private friends." That's how Shakespeare's Sonnets were described in the only contemporary reference to them. This brings up the image of a talented, young poet-with a penchant for irreverent fun-getting together with friends to read his new sonnet cycle. Numerous sonnet cycles were published that typically told the story of thwarted love. The same topics are repeated: a chaste and beautiful lady, a love-sick poet, unable to sleep, dreaming only of his beloved, sunk into despair by her cruelty (cruel only because she decides to remain chaste). Shakespeare's Sonnets are like this, but with a twist-increasing the reader's fun in trying to work out the details of the vague story they tell by adding a love triangle and intertwining two story lines into the typical tale. Perhaps Shakespeare wrote his Sonnets both as a literary exercise to show off his talents and as a form of entertainment for his friends to enjoy.
Atkins invites you to join him in imagining that our poet has honored us with a few evenings of readings from his new sonnet cycle. We listen to the poems and discuss each one as he nods appreciatively but refuses to answer any questions-that would spoil all the fun Let's see what it might have been like to have Shakespeare read his sonnets "among his private friends."
This book, complete with glosses of difficult words and phrases and a thorough explanation of each poem, is just as carefully edited as the brilliant variorum edition published by Atkins in 2007, Shakespeare's Sonnets: With Three Hundred Years of Commentary. It is also scattered with the same sensitive readings of verse that made his variorum edition so unique. (For those particularly interested in Shakespeare's use of meter in The Sonnets, Atkins has a complete metrical analysis of all 154 poems, which serves as an excellent companion to Shakespeare's Sonnets Among His Private Friends, which is available at amonghisprivatefriends.com.) Also unique to this edition is a look at how the last 28 sonnets about a "dark lady" may have been influenced by Christopher Marlowe's English translation of Ovid's erotic poems, Amores (Book 1 of which is included in an appendix).