A House at the Bottom of a Lake (Paperback)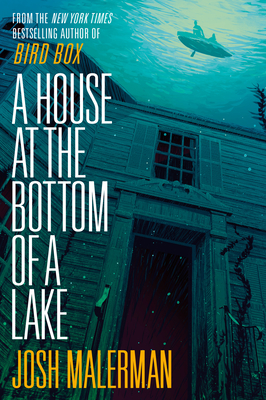 Description
---
From the New York Times bestselling author of Bird Box and Malorie comes a haunting tale of love and mystery, as the date of a lifetime becomes a maddening exploration of the depths of the heart.

"Malerman expertly conjures a fairy tale nostalgia of first love, and we follow along, all too willingly, ignoring the warning signs even as the fear takes hold."—Lit Reactor
 
The story begins: young lovers, anxious to connect, agree to a first date, thinking outside of the box.
 
At seventeen years old, James and Amelia can feel the rest of their lives beginning. They have got this summer and this summer alone to experience the extraordinary.
 
But they didn't expect to find it in a house at the bottom of a lake.
 
The house is cold and dark, but it's also their own.
 
Caution be damned, until being carefree becomes dangerous. For the teens must decide: swim deeper into the house—all the while falling deeper in love?
 
Whatever they do, they will never be able to turn their backs on what they discovered together. And what they learned:
 
Just because a house is empty, doesn't mean nobody's home.
About the Author
---
Josh Malerman is a New York Times bestselling author and one of two singersongwriters for the rock band The High Strung. His debut novel, Bird Box, is the inspiration for the hit Netflix film of the same name. His other novels include Unbury Carol, Inspection, A House at the Bottom of a Lake, and Malorie, the sequel to Bird Box. Malerman lives in Michigan with his fiancée, the artist-musician Allison Laakko.
Praise For…
---
"An intimate dive into eerie, ethereal . . . waters."—Dread Central
 
"Never has something so scary been so much fun."—Dark Moon Digest