Lutherans Against Hitler (Hardcover)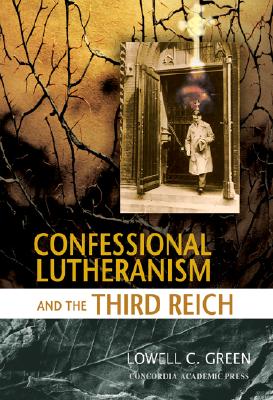 $59.25
This book is not in our store, but most are available for us to get in short order! Send us a message.
Description
---
For decades, Lutherans have been accused of a passivistic response to Adolf Hitler and the Third Reich. In this careful analysis of original documents and the personal reflections of those involved in the church struggle under Hitler, Lowell Green seeks to set history straight. He identifies how Confessional Lutherans faced Nazi threats and survived to uphold the faith of Luther in the country of his birth.
Green addresses both the successful statements against Hitler's regime, such as the Bethel Confession, and the divisive documents, such as the Barmen Declaration. Readers also will discover the stories of courageous church leaders who prevented the Nazis from absorbing Lutheran Churches into the Reich Church.
About the Cover
Adolf Hitler was a master of propaganda. He carefully arranged photo opportunities that would feed the need of the German people to see the F hrer as "one of them." In this image, the photographer captured the supposed "heretic" leaving a church in Wilhelmshaven. The presence of the cross over Hitler's bowed head became an essential part of the propaganda to promote Hitler as sympathetic to the Christian faith.