Above All Men (Paperback)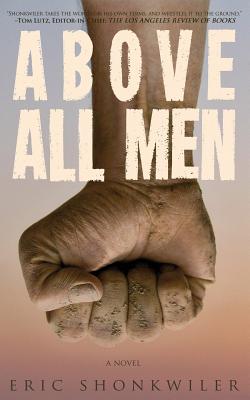 $15.00
This book is not in our store, but most are available for us to get in short order! Send us a message.
Description
---
Years from now, America is slowly collapsing. Crops are drying up and oil is running out. People flee cities for the countryside, worsening the drought and opening the land to crime. Amid this decay and strife, war veteran David Parrish fights to keep his family and farm together. However, the murder of a local child opens old wounds, forcing him to confront his own nature on a hunt through dust storms and crumbling towns for the killer. ADVANCE PRAISE "Shonkwiler takes the world on his own terms, and wrestles it to the ground." -Tom Lutz, The Los Angeles Review of Books "Shonkwiler has taken an iconic landscape and filtered it through near-collapse and fear, then through loyalty and love." -Susan Straight, National Book Award finalist "Sparse and poetic, the words within these pages are as sharp as a corn knife." -Frank Bill, author of Donnybrook and Crimes in Southern Indiana "A rare, stark and beautiful achievement." -Paula Bomer, author of Nine Months.