The Faces: A Novel (Paperback)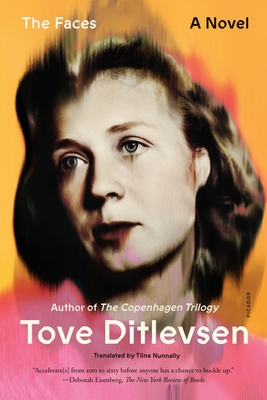 $16.00

Usually Ships in 1-5 Days
Description
---
From Tove Ditlevsen, the acclaimed author of the Copenhagen Trilogy, comes The Faces, a searing, haunting novel of a woman on the edge, portrayed with all the vividness of lived experience.

Copenhagen, 1968. Lise, a children's book writer and married mother of three, is increasingly haunted by disembodied faces and voices. She is convinced that her husband, already extravagantly unfaithful, will leave her. Most of all, she is scared that she will never write again.

Yet as she descends into a world of pills and hospitals, she begins to wonder—is insanity really something to be feared, or does it bring a kind of freedom?
About the Author
---
Tove Ditlevsen was born in 1917 in a working-class neighborhood in Copenhagen. Her first volume of poetry was published when she was in her early twenties and was followed by many more books, including the three volumes of the Copenhagen Trilogy: Childhood (1967), Youth (1967), and Dependency (1971). She died in 1976.
Praise For…
---
"Ditlevsen depicts Lise's startling, vivid inner world—full of what outsiders might label auditory and visual hallucinations—with such precise, poetic language that it is impossible not to empathize with her experience . . . Laced with flashes of shocking beauty, [The Faces] is a precise depiction of a state of mind."
—Margaret Quamme, Booklist