The Hours / Mrs. Dalloway: A Novel (Paperback)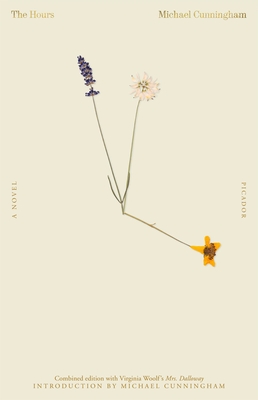 Description
---
Michael Cunningham brings together his Pulitzer Prize–winning novel with the masterpiece that inspired it, Virginia Woolf's Mrs. Dalloway.

In The Hours, the acclaimed author Michael Cunningham draws inventively on the life and work of Virginia Woolf and the story of her novel, Mrs. Dalloway, to tell the story of a group of contemporary characters struggling with the conflicting claims of love and inheritance, hope and despair. In this edition, Cunningham brings his own Pulitzer Prize–winning novel together with Woolf's masterpiece, which has long been hailed as a groundbreaking work of literary fiction and one of the finest novels written in English.

The two novels, published side by side with a new introduction by Cunningham, display the extent of their affinity, and each illuminates new facets of the other in this joint volume. In his introduction, Cunningham re-creates the wonderment of his first encounter with Mrs. Dalloway at fifteen—as he writes, "I was lost. I was gone. I never recovered." With this edition, Cunningham allows us to disappear into the world of Woolf and into his own brilliant mind.
About the Author
---
MICHAEL CUNNINGHAM is the author of the novels A Home at the End of the World, Flesh and Blood, Specimen Days, By Nightfall, and The Snow Queen, as well as the collection A Wild Swan and Other Tales, and the nonfiction book Land's End: A Walk in Provincetown. He is the recipient of a Whiting Award and a Guggenheim Fellowship, and his work has appeared in The New Yorker and The Best American Short Stories. The Hours was a New York Times bestseller, and the winner of both the PEN/Faulkner Award and the Pulitzer Prize. Raised in Los Angeles, Michael Cunningham lives in New York City, and is a senior lecturer at Yale University.

Virginia Woolf was a novelist, cultural critic and publisher and the author of such groundbreaking novels as To the Lighthouse, The Years and Mrs Dalloway. Woolf is one of the most important and innovative writers of the 20th century and her essays include the canonical feminist text A Room of One's Own.