White Christmas with Her Millionaire Doc (Large Print / Mass Market Paperbound)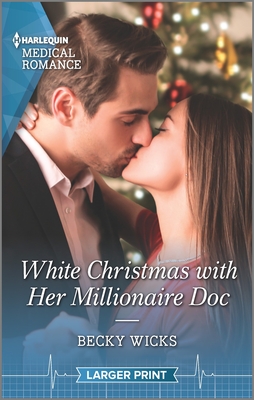 $6.50
This book is not in our store, but most are available for us to get in short order! Send us a message.
Description
---
A millionaire single dad gets a second chance in this captivating Christmas romance from Harlequin Medical author Becky Wicks. Can Christmas together... ...mend their broken hearts? Montana ski-resort owner and single dad Dr. Jax Clayborn doubts the new locum from New York City can survive five minutes in his busy clinic, let alone two months But dedicated Dr. Ophelia Lavelle's kindness toward his son thaws a heart that's been frozen since his wife died. Yet Ophelia must return home after Christmas to her own reality and, no matter how tempting it is, a just-for-Christmas romance can't lead to forever...can it? From Harlequin Medical: Life and love in the world of modern medicine.