Arctic Witness (Mass Market Paperbound)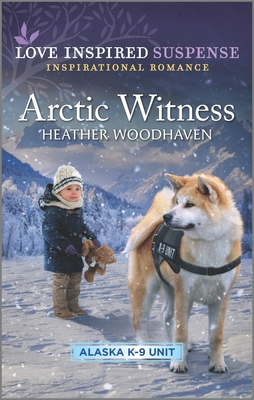 $5.99
OUT OF PRINT: Email or call for price
Description
---
A killer on the hunt... and a woman and a child to protect. When his ex-wife goes missing in the wilderness, Alaska State Trooper Sean West and his K-9 partner rescue her from a kidnapper. But survivalist expert Ivy West saw the face of a murderer and now she and her foster child are targets. Now Sean must protect them and confront what drove him and Ivy apart...or risk losing the family he never thought he wanted. From Love Inspired Suspense: Courage. Danger. Faith. Alaska K-9 Unit Book 1: Alaskan Rescue by Terri Reed
Book 2: Wilderness Defender by Maggie K. Black
Book 3: Undercover Mission by Sharon Dunn
Book 4: Tracking Stolen Secrets by Laura Scott
Book 5: Deadly Cargo by Jodie Bailey
Book 6: Arctic Witness by Heather Woodhaven
Book 7: Yukon Justice by Dana Mentink
Book 8: Blizzard Showdown by Shirlee McCoy.