The Christmas She Married the Playboy: An Uplifting International Romance (Mass Market Paperbound)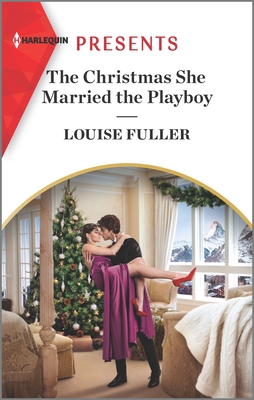 $5.25

Usually Ships in 1-5 Days
Description
---
Scandal leads to wedding bells in this uplifting, emotional marriage-of-convenience romance by Louise Fuller The one thing not on her Christmas list?
A convenient winter wedding Louis Albemarle has tried to bury the pain and guilt of his father's death with his playboy antics. So when a photo of his stolen moment with figure skater Santina Somerville proves one scandal too many for his company's shareholders, Louis must contemplate the unimaginable: marriage Marrying Louis is the only way to save Santa's pristine image. But after a past betrayal, it's not the gossip she really fears. It's the burning attraction between her and Louis that might just make resisting her convenient husband impossible... From Harlequin Presents: Escape to exotic locations where passion knows no bounds. Read all the Christmas with a Billionaire books: Book 1: Unwrapped by Her Italian Boss by Michelle Smart
Book 2: The Christmas She Married the Playboy by Louise Fuller.