The Essential Book of Dreams: Discover the Meanings of Your Nightly Journeys (Elements #9) (Hardcover)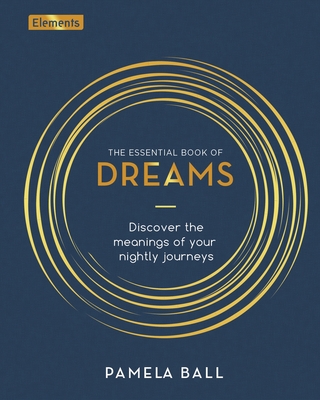 Description
---
This beautiful gold-embossed hardback reveals the hidden meaning behind a wide range of dreams, written by bestselling dream interpreter Pamela Ball.
Wonderfully illustrated in full-color, this essential guide reveals the calming and inspirational effects of dream interpretation and demonstrates ways of ensuring that the third of our lifetime spent sleeping is productive. Discover what your recurring dreams say about you, what particular flowers signify in a dream, what homes represent and more. Includes:
- A brief history of dreams
- An A-Z of dream symbols and their interpretation
- How to gain further insight and become your own dream therapist This delightful Wibalin-bound hardback makes a wonderful gift for anyone wanting insight into their sleeping moments.
ABOUT THE SERIES:
Elements
is a bestselling series of spiritual development titles, each focusing on different aspects of healing and divination. Written by a variety of experts, these beautifully illustrated hardbacks are the perfect entryway into ancient spiritual practices.
About the Author
---
Pamela J Ball is an author and career development counsellor who helps clients, on an individual and corporate basis, to progress successfully in all aspects of their lives. Pam's core interest is in healing on all levels and was sparked when she worked as a sick children's nurse. This was also the time when she developed an interest in dreams and their significance, which would ultimately lead her towards her career as an extremely successful counsellor and dream interpreter.Most of Pam's work - other than as an eminent author - over the last ten years has been as a business trainer and therapist in the USA, Switzerland and the UK. Pam has worked with companies in different fields throughout the business world to assist them in instigating management changes. She is also a well-known and particularly humorous after-dinner speaker. Pam is also a psychic, whose unparalleled powers in this field have enabled her to unearth some of the most amazing facts about past and present events, not accessible to most people, as demonstrated in her books