Psychology: 50 Essential Ideas (Hardcover)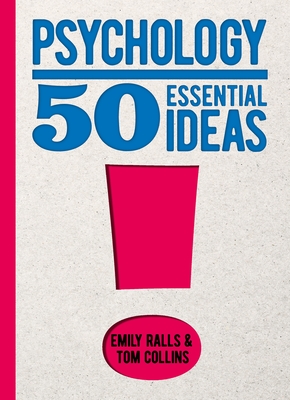 Description
---
In this wide-ranging, vibrantly illustrated hardback, readers are introduced to the 50 most groundbreaking ideas in psychology and the way they have shaped our world.
The science behind human behavior has interested thinkers as diverse as Aristotle and Descartes. This entertaining full-color guide introduces readers to the this discipline's most crucial ideas, covering behavioral conditioning, groupthink, criminal psychology and many more intriguing topics. It includes the ideas of renowned psychologists such as Sigmund Freud, Carl Jung, Abraham Maslow and Carl Rogers, and the way their ideas have altered our perceptions of humanity. Chapters include:
- The Bystander Effect
- Memory
- Intelligence Theories
- Dream analysis
- Personality Filled with diagrams, photographs and text boxes, this accessible, jargon-free guide untangles complicated theories and makes sense of the mysteries of the human mind.
ABOUT THE SERIES:
The
Essential Ideas
series brings together entertaining, highly visual guides to different disciplines, from philosophy to physics. It explores the subject's 50 greatest ideas, giving readers an accessible overview of its defining theories and breakthroughs.
About the Author
---
Emily Ralls studied Psychology at the University of Portsmouth, specializing in evolutionary psychology and primate communication. She is now a college lecturer in West Sussex, UK. She is the author with Caroline Riggs of The Little Book of Psychology. Tom Collins studied at the Institute of Education (UCL) and has worked as a lecturer of social science. He is particularly interested in the psychological demands of extreme environments and sport psychology.