The Freedom Trials (Hardcover)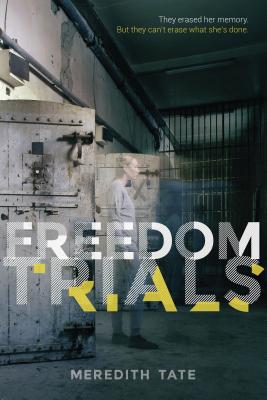 $17.99
This book is not in our store, but most are available for us to get in short order! Send us a message.
Description
---
Evelyn Summers is imprisoned for a crime that was wiped from her memory.

In order for Evelyn to be released, she—along with other "reformed" prisoners—must pass seven mental, physical, and virtual challenges known as the Freedom Trials. One mistake means execution and, with her history of being a snitch, her fellow inmates will do everything they can to get revenge.

When new prisoner Alex Martinez arrives, armed with secrets about Evelyn's missing memories, she must make a choice. She can follow the rules to win and walk free, or covertly uncover details of the crime that sent her there. But competing in the trials and dredging up her erased past may cost Evelyn the one thing more valuable than freedom: her life.
About the Author
---
Meredith Tate grew up in Concord, New Hampshire, where she discovered Harry Potter and subsequently fell in love with the many worlds of science fiction and fantasy. Her first book, Missing Pieces, came out in 2015 from Omnific Publishing. Meredith and her husband spent three wonderful years in St. Louis, Missouri before moving to Zurich, Switzerland as expats. Meredith spends her days eating cheese and chocolate by the lake and writing stories about characters much braver than she is.
Praise For…
---
"For readers who can never have enough dystopian fiction…" - Kirkus Reviews

"Quick action and plot twists will keep teens engaged and anxiously turning pages. An excellent addition to collections where dystopian reads are popular." - School Library Journal

"Evelyn as a relatable and kickass protagonist makes this a worthwhile entry in the YA sci-fi dystopia landscape." - BCCB