Ice Lands (Paperback)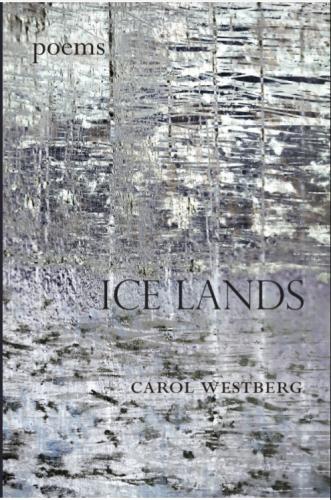 Description
---
The lyric poems in Ice Lands journey through regions of knowing and not knowing, alive to our mortal connections in this precarious world.

About the Author
---
Carol Westberg's third book of poems, Ice Lands, will appear in January 2022. Terra Infirma was a finalist for the 2014 Tampa Review Prize for Poetry, and Slipstream was a finalist for the 2011 New Hampshire Literary Award for Outstanding Book of Poetry. Two poems were also honored, "Map of Uncertain Soundings" as a finalist for the Ruth Stone Prize and "Tyranny of Dreams" as a selection for the poet laureate's New Hampshire Poet Showcase. Carol has published poems in Prairie Schooner, Hunger Mountain, Salamander, CALYX, and North American Review, among other journals.
Born in Berkeley, California, she grew up on a farm in Iowa and earned degrees from Duke (BA), Stanford (MA in Teaching), and Vermont College (MA in Poetry). She has worked as a public school teacher in California; a copyeditor at Little, Brown and Co.; an editor at the Institute for the Future; director of creative services at the Tuck School of Business at Dartmouth; and communications director at Vermont Law School. She's traveled in North America, Africa, and Europe and spent transformative months in Paris as part of Sweet Briar's Junior Year in France. She now lives in Hanover, New Hampshire.
As a communications consultant, Carol worked with clients including Apple Computer, Aspen Institute, Institute for the Future, John Wiley and Sons, Jossey-Bass, Simon Pearce, Stanford University, West Central Behavioral Health, and many individuals.
Praise For…
---
"Westberg does not turn away from either the damage or the wonder of 'this hard starry world,' but through her clear vision, elegant craft, and fearless late-night inventories, she makes these poems into acts of attention, which become prayers for restoration. This is a luminous and stunning book, blending grief with wisdom and awe." — Betsy Sholl

"Ice Lands resonates with a reverent consciousness that gracefully navigates the liminal intersections of the natural and human worlds…. There is a seasoned and mature sensibility here, a quiet authority, and it speaks with deft lyricism and musicality." — Mark Cox


"Westberg's new book reads like a gathering of koans, a breviary for navigating the second decade of the 21st century. Whether confronting the imperiled planet, the eroding political landscape, the ambages of late middle-age, things done and left undone, or the legacies of illness…. glinting truths of these poems put…a spur to wake to the truth that 'we're all so much more / than we know.'" — Lisa Russ Spaar