Welcome to Night Vale (Compact Disc)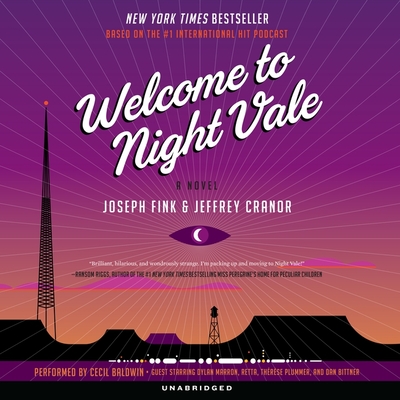 $39.99
This book is not in our store, but most are available for us to get in short order! Send us a message.
Description
---
From the creators of the wildly popular Welcome to Night Vale podcast comes an imaginative mystery of appearances and disappearances that is also a poignant look at the ways in which we all struggle to find ourselves--now available as a paperback.Welcome to Night Vale ... a friendly desert community somewhere in the American Southwest. It's a town like your town, with a city hall, a bowling alley, a diner, a supermarket, and a community radio station reporting all the news that's allowed to be heard. In this ordinary little town where ghosts, angels, aliens, and government conspiracies are commonplace parts of everyday life, the lives of two women, with two mysteries, are about to converge.
Like all of Night Vale, pawn shop proprietor Jackie Fierro abides by routine. But a crack appears in the standard order of her perpetually-nineteen-year-old life when a mysterious man in a tan jacket gives her a slip of paper marked by two pencil-smudged words: KING CITY. Everything about the man unsettles her, especially the paper that she cannot remove from her hand. Yet when Jackie puts her life on hold to search for the man, no one who meets him can seem to remember anything about him.
Diane Crayton 's fifteen-year-old son, Josh, is moody and a shape shifter. Lately, Diane has started to see the boy's father everywhere she goes, looking the same as he did the day he left when they were teenagers. Josh is growing ever more curious about his estranged father-leading to a disaster Diane can see coming, but is helpless to prevent.
Propelled by two words--KING CITY--Diane's search to reconnect with her son and Jackie's search to reclaim her routine life draw them increasingly closer to one another, and to this place that may hold the key to their mysteries and their futures ... if they can ever find it.