Zo the Snowy Crow (Zo the Crow #2) (Paperback)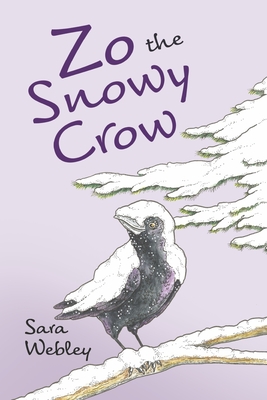 Description
---
Eleven-year-old Jae looks down from the top of a pine tree in the Maine woods, surrounded by crows. Jae knows the magical Switch has happened for the second time, and she's Zo the crow again—clever crow on the outside, human girl on the inside. But the first Switch was in spring, and now it's freezing mid-winter. Zo puffs out her shiny black feathers to stay warm on her snow-covered branch. Even in the cold, it's great to be a crow again!

With her cardinal buddy Rufus, Zo soars high in the sky and plays games like Flip-Flap, sleds down snowy hills, and goes skating with Mozzie the moose. Zo visits Big Long, a friendly human. Big Long and his puppy Pepper help Zo save a snowy owl with a broken wing. Then, because the Switch lets animals and humans change places and learn from each other, clever Zo figures out how to get Big Long to rescue an injured boy who is lost in the freezing woods.

But it's time for Zo and Jae to switch back—crow to human, human to crow. Kooky bald eagle Kingson and playful otters Lonny and Lou help Zo find Shelly, the mysterious snapping turtle who helped with the Switch last spring. Zo is sad to stop being a crow because she loves living in wild nature, but she knows she belongs with her human family . . . that is, until the next Switch.

Zo the Snowy Crow, Book 2 in the fantasy series by Sara Webley, helps readers learn about clever, playful, family-loving crows. Illustrated by Robin Prisland.
About the Author
---
When Sara Webley was ten years old, her grandmother's journal published Sara's poem about a lobster. Sara grew up to become an editor and writer, and she co-founded an editorial company. Her poetry has appeared in several journals.

As an author, Sara combines her love of animals with her love of books for young readers. Trained as an animal health technician, Sara has worked in the zoo and aquarium world. She volunteers with hawks and owls at a nature center, where she met one very special crow.