Man, Fuck This House (Paperback)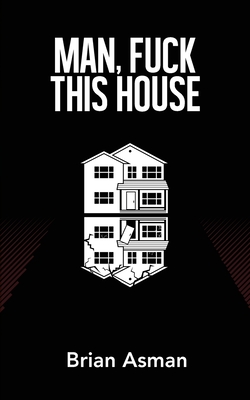 Staff Reviews
---
Ryan's October Pick (2 of 7)
If the title alone doesn't get you to read this book, maybe this will: This book is for every millennial who was obsessed with the movie Smart House as a kid, and is obsessed with Horror now as an adult. Add in a dash of Baba Yaga as a treat.
This house isn't so much haunted, as sentient.
When Sabrina Haskins and her family move in, it seems absolutely picture perfect. (Well, except that her already unnerving son Damien is acting even more strange than usual). Slowly, over the course of this quick read, things begin to spiral out of control, culminating in one of the most wild showdowns between house and family imaginable.
If you like haunted house books, you absolutely have to read this one. It is a terrifying blast that had me cackling with both delight and fear.
— From
Ryan
Description
---
With his "highly visual and cinematic worldbuilding" (Booklife by Publishers Weekly), Brian Asman spins a horrifying and imaginative tale of an ordinary family and their extraordinary new house...
Sabrina Haskins and her family have just moved into their dream home, a gorgeous Craftsman in the rapidly-growing Southwestern city of Jackson Hill. Sabrina's a bored and disillusioned homemaker, Hal a reverse mortgage salesman with a penchant for ill-timed sports analogies. Their two children, Damien and Michaela, are bright and precocious.
At first glance, the house is perfect. But things aren't what they seem.
Sabrina's hearing odd noises, seeing strange visions. Their neighbors are odd or absent. And Sabrina's already-fraught relationship with her son is about to be tested in a way no parent could ever imagine.
Because while the Haskins family might be the newest owners of 4596 James Circle, they're far from its only residents...