Kings County (Compact Disc)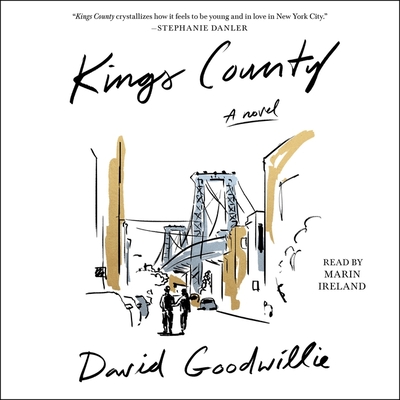 $55.99
This book is not in our store, but most are available for us to get in short order! Send us a message.
Description
---
"Goodwillie captures the rapturous soul of a bygone Brooklyn: the songs, the sex, the bars, the youth And then the churn of relentless change, the broken hearts, the crushing realities. But it is the searing burn of discovery that makes Kings County a true and continual delight." --Joshua Ferris, author of Then We Came to the End It's the early 2000s and like generations of ambitious young people before her, Audrey Benton arrives in New York City on a bus from nowhere. Broke but resourceful, she soon finds a home for herself amid the burgeoning music scene in Williamsburg, Brooklyn. But the city's freedom comes with risks, and Audrey makes compromises to survive. As she becomes a minor celebrity in indie rock circles, she finds an unlikely match in Theo Gorski, a shy but idealistic mill-town kid who's struggling to establish himself in the still-patrician world of books. But then an old acquaintance of Audrey's disappears under mysterious circumstances, sparking a series of escalating crises that force the couple to confront a dangerous secret from her past. From the raucous heights of Occupy Wall Street to the comical lows of the publishing industry, from million-dollar art auctions to Bushwick drug dens, Kings County captures New York City at a moment of cultural reckoning. Grappling with the resonant issues and themes of our time--sex and violence, art and commerce, friendship and family--it is an epic coming-of-age tale about love, consequences, bravery, and fighting for one's place in an ever-changing world.