Bravelands: Oathkeeper (MP3 CD)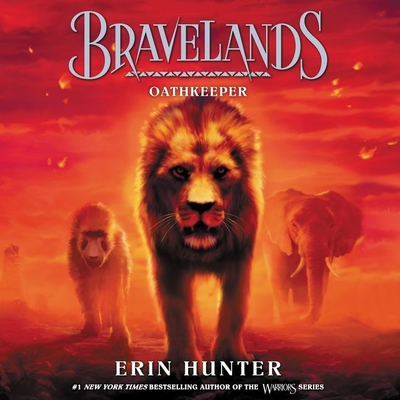 $39.99
This book is not in our store, but most are available for us to get in short order! Send us a message.
Description
---
Erin Hunter's bestselling Bravelands series continues with the sixth and final book of the first Bravelands arc
At long last, the Great Herd is united against Titan--now so powerful that even Fearless, who vowed to avenge his father's death, cannot defeat the rogue lion alone. Thorn may have a plan to bring about Titan's downfall, but the animals of Bravelands must decide how much they are willing to risk--and who they are willing to lose.
Full of epic adventure and thrilling intrigue, Bravelands will thrill readers who love the Spirit Animals and Wings of Fire series, as well as the legion of dedicated fans who've made Erin Hunter a bestselling phenomenon.