Harnessing the Power of Signs & Symbols: Unlock the secrets and meanings of these ancient figures (Hardcover)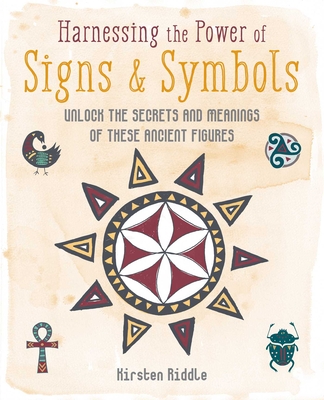 Description
---
Harness the power of these ancient signs and symbols to benefit your life.

Many ancient signs and symbols surround us, but do we know what they mean and how can we use them? Kirsten Riddle helps you discover the origins behind ancient signs and symbols from all around the world. She gives practical tips and suggests simple charms that you can use to tap into their power and transform any aspect of your life, including relationships, career, health, and finances. The symbols range from the famous Celtic Triquetra and Egyptian Ankh, to lesser known but equally powerful signs such as the Slavic Lunitsa and the Norse Jormungand. Use the opening quiz to help you discover which set of symbols you most closely identify with. Kirsten also shows you how to create a personal power symbol. By using a personal symbol both at home and in the workplace you will encourage the flow of positive energy and create your own good-luck charm!
About the Author
---
KIRSTEN RIDDLE is a writer, storyteller, and magical practitioner. She has a column on magic for Chat: It's Fate, and writes regularly for Spirit and Destiny and Kindred Spirit. Kirsten's books for CICO include I Am Dragon, I Am Unicorn, The Beginner's Guide to Wicca, and Be Your Own Goddess.