Guinness World Records 2024 (Hardcover)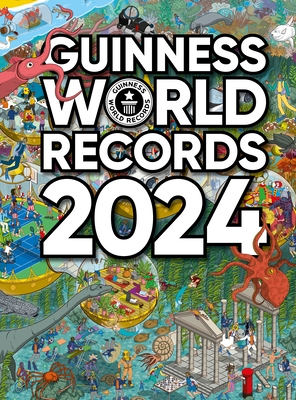 Description
---
Take a deep breath and dive into the fully updated and revised Guinness World Records 2024! This year's edition compiles the very best of the thousands of new records approved over the past year, confirming once again that the public have an insatiable appetite for superlatives! And with lockdowns and quarantines a distant memory for much of the world, the claims have been flooding in…

As you'll see from the cover by award-winning artist Rod Hunt, the theme of year's book is the Blue Planet, so join us on a deep-sea odyssey to the bottom of the oceans. Encounter the most bizarre, beautiful and deadly sea creatures, swim through the largest coral reefs and kelp forests, explore the seabed for shipwrecks and lost treasure, and meet the ocean's most fearless pioneers.

You'll also find plenty of new and classic records to explore once you're back on dry land, with topics as diverse as rollercoasters, robots, movie props and manga. And as ever, you'll discover the latest record-breaking successes in music, TV, gaming and sports.