An Indecent Proposition (Paperback)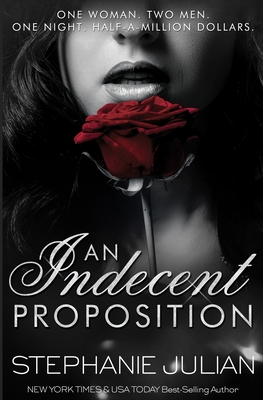 $14.99

Usually Ships in 1-5 Days
Description
---
One woman. Two men. One night. Half a million dollars...
Erik watches from the shadows, his scars a prison he can't escape. Work is his only refuge. Keegan has watched his best friend retreat from the world for too long after an explosion in their lab nearly killed Erik. Keegan will do whatever it takes to draw Erik out of the darkness. Erik is about to take Keegan up on that promise...
Julianne has big dreams but she's in massive debt due to her mother's illness. Her waitressing job will never be enough to make ends meet. But a mysterious offer could solve all her problems. The only catch: She has to have sex with a stranger.
Erik wants Keegan to make love to Julianne so he can watch. Keegan is shocked...and secretly thrilled. He wants Julianne just as much as Erik does. Julianne takes the money but never expected to be so excited by the illicit arrangement or to fall for the quiet Keegan and the scarred Erik. But when one night becomes an ongoing affair, will Julianne be able to draw the men out of the shadows and into the light?