Twelfth Grade Hopes and Fears (Paperback)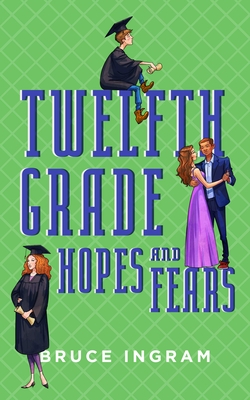 $13.95
This book is not in our store, but most are available for us to get in short order! Send us a message.
Description
---
Four friends enter their fourth and final year of high school. They have survived abusive partners, drinking parties, eating disorders, social ostracism, ethnic slurs, star-crossed romances, and even the deaths and divorces of parents - all the challenges that can make the teen years turbulent and painful.But they have also learned to cope. They have passed the dreaded standardized tests, gotten in a few AP courses, gone to prom, fallen in and out of love, worked summers, learned to drive. They have visited college campuses and begun to apply for--and receive--scholarship decisions.Their last year is flying past, and their feelings are in a whirl. They can't wait to leave--but they dread the thought of losing each other.-Elly sorts out her feelings for a boy she's had a crush on forever. But that secret romance makes her relationships with everyone else more complicated - especially with her status-conscious mom and dad. Can she even keep all her lies straight?-Marcus deepens his study of American history. He no longer sees himself as a future NBA star. But surprise - his basketball skills blossom and he turns into a triple-double threat on an unexpected run to the state's Final Four.-Luke is stunned when Elly agrees to join him on a canoe run down the river, fishing. But her ineptitude with a paddle causes disaster in the Class II rapids. His woodsmanship and survival skills are put to the test when they are stranded in the middle of nowhere, and forced to spend a freezing night in the wilderness.-Mia still misses Luke, but she is on track to graduate as the class valedictorian and realize her dream of becoming a pediatrician. Her studies occupy almost all her time. But her last semester of high school is unexpectedly brightened by two positive relationships - one for her mother, and one for herself. And there are more: a rich kid who sneaks liquor from his parents and maintains a buzz throughout the day. A bright, ambitious girl who dates a boy from time to time so her parents will not discover her true love is a junior girl - whom they would never accept. An overburdened guidance counselor. A dedicated school resource officer. A basketball coach who is a shrewd psychologist. This is the "American High School" in 2020.