Could Be Something Good: A Small Town Romance (Paperback)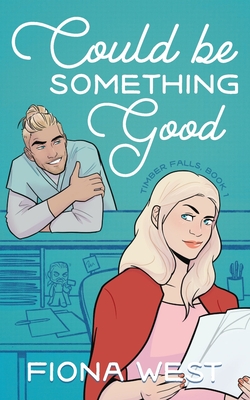 $14.99

Usually Ships in 1-5 Days
Description
---
It was love at first brush-off...
Dr. Daniel Durand wanted Winnie Baker the minute he laid eyes on her. Never mind that she's his attending physician's daughter, can't stand him, and she's a few years older than him. Giving up would've been the smart thing to do when the hot blonde midwife gave him the cold shoulder at the elevators his first week of residency at Santiam, but he never did give up easy. After bonding over early-morning Mexican food, can he convince her that he's just the arm candy she needs for that wedding...and get her to consider one of their own?
Winnie Baker isn't taking her cousin to another wedding. Her mentor's big day is far too important to miss. And she's not going by herself, not with her ex-boyfriend promising to be in attendance and blowing up her phone with texts on a weekly basis, asking for another chance. But the pickings are a bit slim in Timber Falls, a sleepy Oregon town in the foothills of the Cascades. She moved here to focus on building her midwifery practice, not get involved with cute millennial boys with trendy shoes and long eyelashes. And yet, even this small rural hospital is feeling a bit crowded, with her mother and her group of doctors-in-training constantly underfoot...especially since she was supposed to be one of those doctors.
Could Be Something Good is the first book in the Timber Falls romantic comedy series. It contains mild cursing, a make-out scene involving melted butter and stolen moments in medical supply closets, but no open door sex scenes. If you like ridiculous bets, meddling relatives, and reverse dates, grab this book now.