Fly Like the Seagull (Paperback)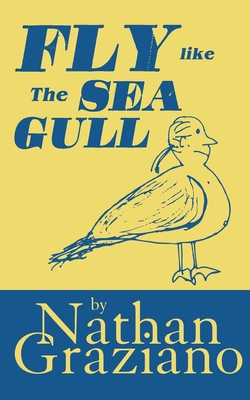 $13.00

Usually Ships in 1-5 Days
Description
---
"In these unique stories, Graziano's use of surrealism juxtaposed with realism creates an unusual tension that makes you want to keep reading to figure out what is happening. The Seagull is almost like Godot, except for the fact that he does actually show up and then he keeps showing up. Long after you put down the collection, you will be left wondering who the hell is The Seagull anyway?"
-Rebecca Schumejda, author of Something Like Forgiveness
"Nathan Graziano's Fly Like The Seagull is one of the funniest things I've read in years. All at once bizarre, non-judgemental, and strangely tender; whether we want to admit it or not, we've all known someone like The Seagull. Maybe we've been him, flapping our wings with a few well placed karate kicks in front of the mirror after a tough day at work. One thing is certain though, like Steven Seagal himself, this book is an instant American classic. It is a privilege to have gotten a sneak peek."
-John Dorsey, author of Your Daughter's Country
"There's a certain scent to Graziano's writing that unmasks the wickedness within all of us. Apples hanging everywhere-in the bars, the parking lots, the basement rooms and fantasy suites-Graziano's latest, Fly Like The Seagull, peels back the good, the bad and the ugly and takes a big, juicy bite along the way as he navigates the reader through the underbelly of a modern life."
-Rob Azevedo, host of Granite State of Mind and author of Notes from the Last Breath Farm: A Music Junkie's Quest To Be Heard