Use of a Graded Approach in the Application of the Safety Requirements for Research Reactors: IAEA Safety Standards Series No. Ssg-22 (Rev. 1) (Paperback)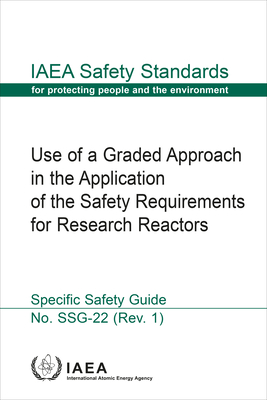 $71.50
This book is not in our store, but most are available for us to get in short order! Send us a message.
Description
---
This Safety Guide considers the application of a graded approach throughout the lifetime of a research reactor (site evaluation, design, construction, commissioning, operation and preparation for decommissioning), including utilization and experiments that are specific features of research reactor operation. A major aspect of this Safety Guide involves the use of a graded approach in the application of the safety requirements for the design and operation of research reactors, so that the fundamental safety objective to protect people and the environment from harmful effects of ionizing radiation is achieved. It is intended for use by operating organizations, regulatory bodies and other organizations involved in the design, construction and operation of research reactors. This Safety Guide is a revision of IAEA Safety Standards Series No. SSG-22, which it supersedes.
About the Author
---
The International Atomic Energy Agency (IAEA) is the world's center of cooperation in the nuclear field. It was set up as the world's "Atom's for Peace" organization in 1957 within the United Nations family. The Agency works with its Member States and multiple partners worldwide to promote safe, secure and peaceful nuclear technologies.