The Tragedy of Romeo and Juliet (Paperback)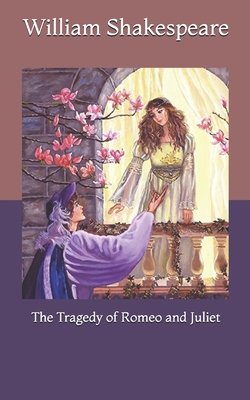 $9.99
This book is not in our store, but most are available for us to get in short order! Send us a message.
Description
---
Enter VIOLA, a CAPTAIN and Sailors.VIOLA.What country, friends, is this?CAPTAIN.This is Illyria, lady.VIOLA.And what should I do in Illyria?My brother he is in Elysium.Perchance he is not drown'd. What think you, sailors?CAPTAIN.It is perchance that you yourself were sav'd.VIOLA.O my poor brother and so perchance may he be.CAPTAIN.True, madam; and to comfort you with chance, Assure yourself, after our ship did split, When you, and those poor number sav'd with you, Hung on our driving boat, I saw your brother, Most provident in peril, bind himself, (Courage and hope both teaching him the practice)To a strong mast that liv'd upon the sea;Where, like Arion on the dolphin's back, I saw him hold acquaintance with the wavesSo long as I could see.VIOLA.For saying so, there's gold Mine own escape unfoldeth to my hope, Whereto thy speech serves for authority, The like of him. Know'st thou this.