Legends & Lattes: A Novel of High Fantasy and Low Stakes (Paperback)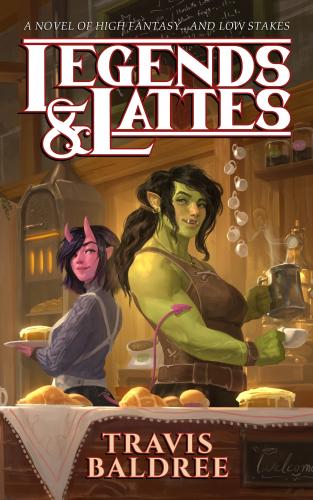 $15.99
This book is not in our store, but most are available for us to get in short order! Send us a message.
November 2022 Indie Next List
---
"Legends & Lattes is the perfect low stakes, found family cozy fantasy. Viv, Cal, Tandri, and ESPECIALLY Thimble are such lovable characters. Who doesn't want a latte from an Orc barista and a hot cinnamon bun from an adorable ratkin?!"
— Hannah Cloutier, The Bookery Manchester, Manchester, NH
Description
---
High Fantasy with a double-shot of self-reinvention
Worn out after decades of packing steel and raising hell, Viv the orc barbarian cashes out of the warrior's life with one final score. A forgotten legend, a fabled artifact, and an unreasonable amount of hope lead her to the streets of Thune, where she plans to open the first coffee shop the city has ever seen.
However, her dreams of a fresh start pulling shots instead of swinging swords are hardly a sure bet. Old frenemies and Thune's shady underbelly may just upset her plans. To finally build something that will last, Viv will need some new partners and a different kind of resolve.
A hot cup of fantasy slice-of-life with a dollop of romantic froth.