Plaid Friday! Use code PLAID for 10% off your transaction!
Love's Triple Play (Paperback)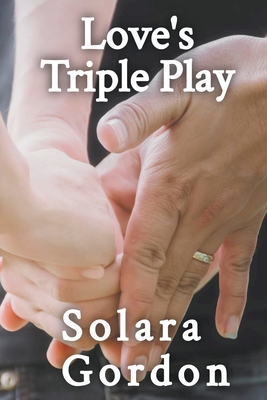 $18.00

Usually Ships in 1-5 Days
Description
---
Jeff Nickerson believes his personal relationship with his business partner Mary Bates is strong and ready to grow now that he's back in Cascade Bay. Mary is dating her other business partner Ron Bailey who she has a lot in common with. Ron's looking for a primary relationship and he's certain Mary's the one.
Mary still cares for Jeff along with her growing affection for Ron. Ron's ready to share Mary with Jeff, their silent business partner. First Ron must educate Mary and Jeff about polyamory and shared relationships.
Can three business partners grow into three in love when they mix love, sex, and work? Will uncertainty and moving outside their individual comfort zones stop them from trying?