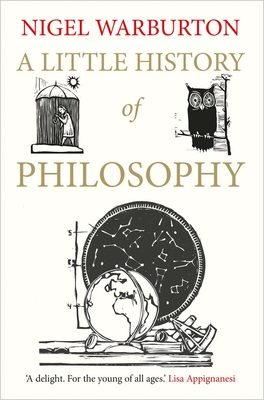 Monday, January 6th, 2020, 5:30 p.m.
Gibson's Book Club discusses A Little History of Philosophy, by Nigel Warburton.
Our book club is free and open to the public, newcomers are encouraged! Join us for every month, or deal yourself in as the spirit moves you.

$15.00

ISBN: 9780300187793
Availability: On Our Shelves Now
Published: Yale University Press - October 30th, 2012
For readers of E. H. Gombrich's A Little History of the World, an equally irresistible volume that brings history's greatest philosophers to life
 
"A primer in human existence: philosophy has rarely seemed so lucid, so important, so worth doing and so easy to enter into. . . .
---