Friday, October 23rd, 2015, 7PM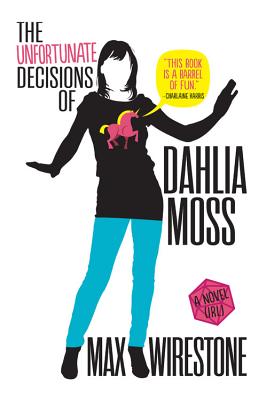 For fans of The Guild, New Girl, Scott Pilgrim, Big Bang Theory, Veronica Mars, or anyone who has ever geeked out about something.
The odds of Dahlia successfully navigating adulthood are 3,720 to 1. But never tell her the odds.
Meet Dahlia Moss, the reigning queen of unfortunate decision-making in the St. Louis area. Unemployed broke, and on her last bowl of ramen, she's not living her best life. But that's all about to change.
Before Dahlia can make her life any messier on her own she's offered a job. A job that she's woefully under-qualified for. A job that will lead her to a murder, an MMORPG, and possibly a fella (or two?).
Turns out unfortunate decisions abound, and she's just the girl to deal with them.
About the Author: Max Wirestone is a librarian in a small New Hampshire town. He wrote his first Dahlia Moss novel after observing that his mystery readers and geek readers were increasingly the same people and thinking, why not a book for both?
Event date:
Friday, October 23, 2015 - 7:00pm