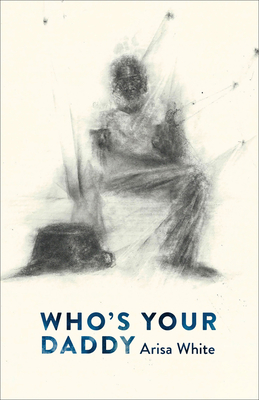 Tuesday, March 9th, 2021, 7pm Eastern. Online only, via Zoom. Registration required: https://www.eventbrite.com/e/136832578927/
Did you miss this event? Not to worry, we recorded it!: https://youtu.be/GWSlRz5TtRo
Join Gibson's Bookstore for a virtual night of verse as poet Arisa White presents her new collection, Who's Your Daddy; A lyrical, genre-bending coming-of-age tale featuring a queer, Black, Guyanese American woman who, while seeking to define her own place in the world, negotiates an estranged relationship with her father. She is joined in reading by poet Dara Wier, whose next collection of poems, Tolstoy Killed Anna Karenina, is due out from Wave Books in 2021.
About the authors:
ARISA WHITE is a Cave Canem fellow, Sarah Lawrence College alumna, an MFA graduate from the University of Massachusetts, Amherst, and author of the poetry chapbooks Disposition for Shininess, Post Pardon, Black Pearl, Perfect on Accident, and "Fish Walking" & Other Bedtime Stories for My Wife won the inaugural Per Diem Poetry Prize. Published by Virtual Artists Collective, her debut full-length collection, Hurrah's Nest, was a finalist for the 2013 Wheatley Book Awards, 82nd California Book Awards, and nominated for a 44th NAACP Image Awards. Nominated for Pushcart Prizes in 2005, 2014, 2016, 2018, and 2019, her poetry has been published widely and is featured on the recording WORD with the Jessica Jones Quartet.
DARA WIER's forthcoming book is a collection of poems, TOLSTOY KILLED ANNA KARENINA, from Wave Books; recent books are in the still of the night and YOU GOOD THING, also from Wave. She lives and works in North Amherst, Massachusetts. Lannan and Guggenheim foundations have supported her writing as well as National Endowment for the Arts and Massachusetts Cultural Council.
Event date:
Tuesday, March 9, 2021 - 7:00pm