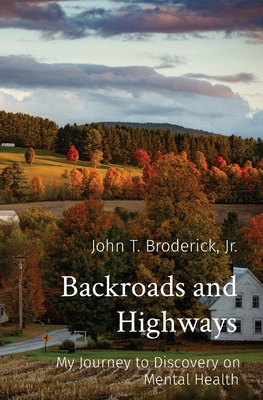 Tuesday, January 17th, 2023, 6:30 pm
The Honorable John T Broderick Jr visits Gibson's Bookstore to share his touching and painful memoir, Backroads and Highways: My Journey to Discovery on Mental Health.
When John Broderick's son was just 13, he began suffering from anxiety and depression, conditions that sadly went unrecognized and undiagnosed for years. Because of John's mistakes in failing to see these struggles for what they were-mental illness-and deal with it appropriately, his family went on a very public and painful journey in their home state of New Hampshire. Luckily, they all survived and healed. John, now Senior Director of External Affairs at Dartmouth Health, is on a mission to share his family's hard-won knowledge about mental health. He has embarked on a campaign to change the culture, stigma, and shame around mental illness that for generations has kept too many people feeling alone, afraid to step out of the shadows, and to change the conversation.
Masks are strongly encouraged but no longer required for vaccinated attendees. We can't predict the future course of the pandemic, so Gibson's reserves the right to institute masking and/or vaccination rules for this event as circumstances dictate.
Sign up for the events-specific email newsletter from Gibson's Bookstore! Separate from our main store newsletter, this newsletter sends you notices when we book events, and what our upcoming events are! We promise not to sell your email address. https://signup.e2ma.net/signup/1947324/1359315/
Event date:
Tuesday, January 17, 2023 - 6:30pm

$15.00

ISBN: 9798218009540
Availability: On Our Shelves Now
Published: Dartmouth Health - August 5th, 2022
---