Monday, June 7th, 2021, 5:30-6:30pm.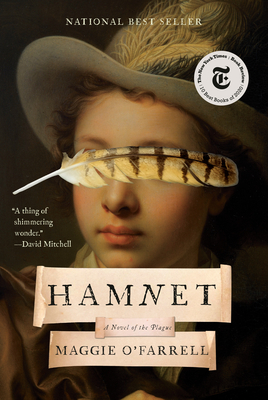 We're going to take our first baby steps back into in-store events, starting with book club! This month we are reading and discussing Hamnet, by Maggie O'Farrell.
Masks are still required, and must be worn properly over the nose and mouth. We'll be setting up in the cafe space so we can spread chairs out, and we will not be sharing food or beverages. We're also sticking to a one hour time limit, and will be clearing the store at 6:30pm.
Our book club is free and open to the public, newcomers are encouraged to try us out! Club books are chosen democratically by the participants; they've chosen an eclectic, ambitious list of books for the coming year: join us for every meeting, or deal yourself in as the spirit moves you.
Event date:
Monday, June 7, 2021 - 5:30pm