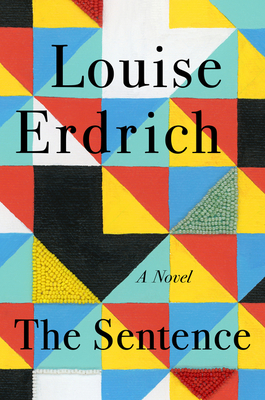 Monday, February 6th, 2023, 5:30 pm, in-store
This month Gibson's Book Club is reading The Sentence, by Louise Erdrich, a wickedly funny ghost story, a tale of passion, of a complex marriage, and of a woman's relentless errors.
Our book club is free and open to the public, newcomers are encouraged to try us out! Club books are chosen democratically by the participants; they've chosen an eclectic, ambitious list of books for the coming year: join us for every meeting, or deal yourself in as the spirit moves you.
Event date:
Monday, February 6, 2023 - 5:30pm

$19.00

ISBN: 9780062671134
Availability: On Our Shelves Now
Published: Harper Perennial - September 6th, 2022
"Dazzling. . . . A hard-won love letter to readers and to booksellers, as well as a compelling story about how we cope with pain and fear, injustice and illness. One good way is to press a beloved book into another's hands. Read The Sentence and then do just that."—USA Today, Four Stars
---