Thursday, September 24th, 2020, 7pm Eastern. Online only via Zoom, registration required: https://www.eventbrite.com/e/119288241341
Did you miss this event? You can watch our recording on our Youtube page: https://youtu.be/4oRxpAc5rNE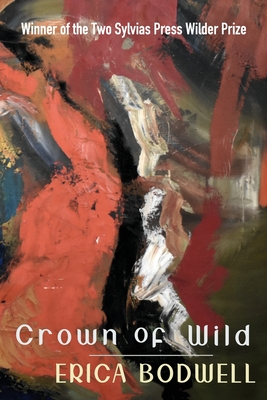 Poet Erica Bodwell, winner of the 2018 Wilder Series Poetry Book Prize, returns to Gibson's Bookstore virtually to present her first full-length poetry collection, Crown of Wild. Signed copies are available!
"What is the sound of in ruins, broken?" In Erica Bodwell's striking debut, brokenness is inflected with pain and also with beauty. Bodwell knows how humans get damaged and do damage, and sticks close to the stressed and womanly body: its sensations, its pressures, what impinges on it, how it breaks free--or how it can't. Her sounds are dense andvivid, her characters in these formally-varied lyric narratives are as real as characters in short stories.This is a book I'll keep coming back to. -- Daisy Fried
About the Author
---
Erica Bodwell is a poet, attorney, and visual artist who lives in Concord, New Hampshire. She is the author of the chapbook Up Liberty Street, and her work appears in many journals including Beloit, PANK, Apiary, and HEART. This is her first full-length collection
Event harassment policy:
We expect all participants to maintain an atmosphere of respect and fairness. Anyone who violates this standard of behavior, including engaging in any form of harassment, or otherwise disrupts the event, may, at the discretion of the organizers, be immediately removed. Participants removed as a result of their behavior will not receive any refund.
Event date:
Thursday, September 24, 2020 - 7:00pm

$17.00
ISBN: 9781948767095
Availability: On Our Shelves Now
Published: Two Sylvias Press - September 1st, 2020
Winner of the 2018 Wilder Series Poetry Book Prize
---