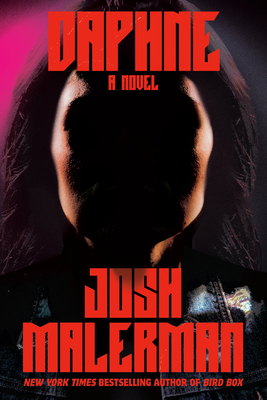 Thursday, October 13th, 2022, 6:30 pm
Did you miss this event? Not to worry, Ryan recorded it! Watch it on the Gibson's Bookstore Youtube channel: https://youtu.be/CFZX6T0w_FA
Josh Malerman (Bird Box) visits Gibson's Bookstore to send shivers down your spine as he presents his new horror novel Daphne! Josh will be in-conversation with our own Queen of Scream, Ryan.
Whatever you do, don't think about Daphne.
Horror has a new name: Daphne. Daphne may have been killed decades ago, but that doesn't mean she's gone. A brutal, enigmatic woman stalks a high school basketball team in a reimagining of the slasher genre by the New York Times bestselling author of Bird Box.
Masks are strongly encouraged but no longer required for vaccinated attendees. We can't predict the future course of the pandemic, so Gibson's reserves the right to institute masking and/or vaccination rules for this event as circumstances dictate.
If you cannot make this event, signed copies of Daphne may be ordered from the Gibson's Bookstore website.
Sign up for the events-specific email newsletter from Gibson's Bookstore! Separate from our main store newsletter, this newsletter sends you notices when we book events, and what our upcoming events are! We promise not to sell your email address. https://signup.e2ma.net/signup/1947324/1359315/
Event date:
Thursday, October 13, 2022 - 6:30pm