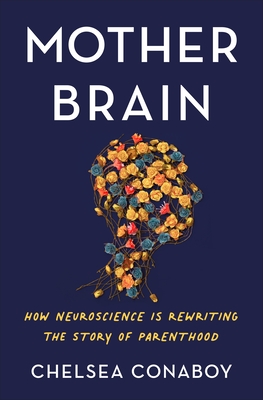 Wednesday, November 2nd, 2022, 6:30 pm
Chelsea Conaboy, a Concord Monitor alum and health and science journalist, returns to Concord and Gibson's Bookstore to present her book about the changes motherhood makes on the brain, with Mother Brain: How Neuroscience is Rewriting the Story of Parenthood, exploding the concept of "maternal instinct" and tells a new story about what it means to become a parent. Conaboy will be in conversation with Lisa Wangsness, a longtime Monitor reporter and now a longtime Boston Globe reporter and editor.
New parents undergo major structural and functional brain changes, driven by hormones and the deluge of stimuli a baby provides. These neurobiological changes help all parents—birthing or otherwise—adapt in those intense first days and prepare for a long period of learning how to meet their child's needs. Pregnancy produces such significant changes in brain anatomy that researchers can easily sort those who have had one from those who haven't. And all highly involved parents, no matter their path to parenthood, develop similar caregiving circuitry. Yet this emerging science, which provides key insights into the wide-ranging experience of parenthood, from its larger role in shaping human nature to the intensity of our individual emotions, is mostly absent from the public conversation about parenthood.
About the author: Chelsea Conaboy is a journalist specializing in personal and public health. She was part of the Boston Globe's Pulitzer prize–winning team for coverage of the Boston Marathon bombing and more recently has worked as a magazine writer with bylines at Mother Jones, Politico, The Week, the Boston Globe Magazine, and others. She lives in Maine with her husband, their two young sons, and her own changing maternal brain.
Masks are strongly encouraged but no longer required for vaccinated attendees. We can't predict the future course of the pandemic, so Gibson's reserves the right to institute masking and/or vaccination rules for this event as circumstances dictate.
Sign up for the events-specific email newsletter from Gibson's Bookstore! Separate from our main store newsletter, this newsletter sends you notices when we book events, and what our upcoming events are! We promise not to sell your email address. https://signup.e2ma.net/signup/1947324/1359315/
Event date:
Wednesday, November 2, 2022 - 6:30pm

$27.99
Likely available, but must be ordered by email/phone
ISBN: 9781250762283
Published: Henry Holt and Co. - September 13th, 2022
Health and science journalist Chelsea Conaboy explodes the concept of "maternal instinct" and tells a new story about what it means to become a parent.

---