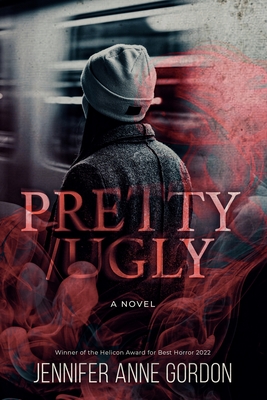 Tuesday, July 13th, 2021, 6-7pm IN PERSON. This is a ticketed event with limited occupancy, and a firm ending time. Masks are required by all attendees, no exceptions. We prefer if attendees have been vaccinated, but are not checking vaccine cards.
We are hosting our first in-person author event in 15 months! Concord-based author Jennifer Anne Gordon thrills and delights as we present the launch of her new horror fantasy novel Pretty/Ugly. You may have known her dance moves as an instructor at Let's Dance Studio, tonight get to know her talents with words!
This is a ticketed event! Tickets are $5, which will convert to a $5 Gibson's Bookstore gift card at the event, or $14.00 (comes with a copy of Pretty/Ugly and does not convert to a gift card). We are limiting the audience to 40 people.
Get tickets here: https://www.eventbrite.com/e/158496470209
Sign up for the events-specific email newsletter from Gibson's Bookstore! Separate from our main store newsletter, this newsletter sends you notices when we book events, and what our upcoming events are! We promise not to sell your email address. https://signup.e2ma.net/signup/1947324/1359315/
Event date:
Tuesday, July 13, 2021 - 6:00pm