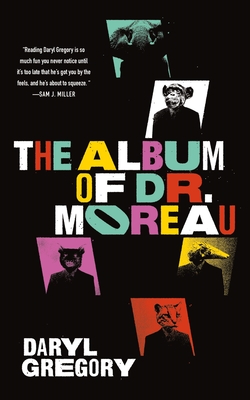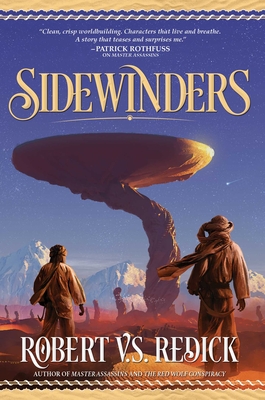 Wednesday, July 7th, 2021, 7pm EST. Online only via Zoom. Registration required: https://www.eventbrite.com/e/159507961607
Did you miss this event? Not to worry, we recorded it! You can watch it on the Gibson's Bookstore Youtube channel: https://www.youtube.com/watch?v=hbnKgCe2tM0
Robert V.S. Redick returns to Gibson's Bookstore virtually to share his new novel, Sidewinders, a continuation to Master Assassins: The Fire Sacraments! He is joined by his friend, author Daryl Gregory, whose new novel, The Album of Dr Moreau, was newly released this spring.
In Sidewinders, two brothers flee an army of fanatics across a vast and magical desert in this white-knuckle sequel to Master Assassins from Robert V.S. Redick, author of The Red Wolf Conspiracy.
Daryl Gregory's The Album of Dr. Moreau combines the science fiction premise of the famous novel by H. G. Wells with the panache of a classic murder mystery and the spectacle of a beloved boy band.
Sign up for the events-specific email newsletter from Gibson's Bookstore! Separate from our main store newsletter, this newsletter sends you notices when we book events, and what our upcoming events are! We promise not to sell your email address. https://signup.e2ma.net/signup/1947324/1359315/
Event date:
Wednesday, July 7, 2021 - 7:00pm