Tuesday, December 1st, 2020, 7pm EST, online only via Zoom. Registration required: https://www.eventbrite.com/e/128147148571/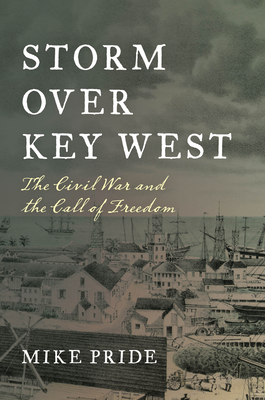 Mike Pride returns to Gibson's Bookstore to virtually present the widest-ranging narrative history to date of the military bastion in the Florida Keys, Storm Over Key West: The Civil War and the Call of Freedom.
Signed copies are available from Gibson's Bookstore.
About the author: Mike Pride grew up in Florida and graduated from the University of South Florida with a degree in American Studies. After eight years as a journalist in the state, he moved to New Hampshire, where he ran the newsroom of the Concord Monitor from 1978 to 2008. He served nine years on the Pulitzer Prize Board and unretired to administer the prizes from 2014 to 2017. The author or co-author of six previous books, Pride lives in Bow, N.H., with his wife Monique.
Event date:
Tuesday, December 1, 2020 - 7:00pm

$26.95
ISBN: 9781683340935
Availability: Coming Soon - Available for Pre-Order Now
Published: Pineapple Press - December 1st, 2020
A few weeks after the Emancipation Proclamation took effect, James Montgomery sailed into Key West Harbor looking for black men to draft into the Union army.
---