Tuesday, June 2nd, 2020, 6 p.m. EST, online only via Zoom webinar.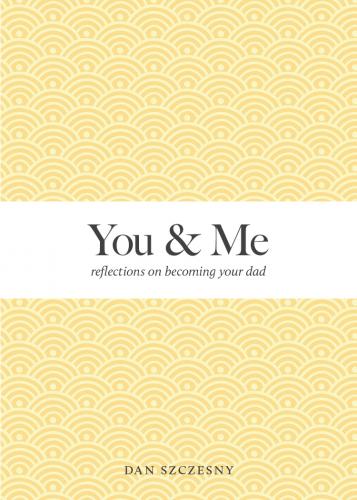 Dan Szczesny returns to Gibson's Bookstore to launch his newest work, You & Me: Reflections on Becoming Your Dad. You & Me consists of fifty brief essays ruminating on the first five years of Uma's life. Dan writes not only of the big moments, like leaving the hospital, first steps, losing teeth, but also of everything in between - strolling downtown on lazy afternoons, dressing paper dolls, and constructing caves from laundry baskets.
Did you miss this event? You can watch it on our Youtube channel!
Event date:
Tuesday, June 2, 2020 - 6:00pm

$15.00
ISBN: 9781939449221
Availability: On Our Shelves Now
Published: Hobblebush - June 2nd, 2020
You & Me: Reflections on Becoming Your Dad consists of fifty brief essays ruminating on the first five years of Uma's life. Dan writes not only of the big moments, like leaving the hospital, first steps, losing teeth, but also of everything in between - strolling downtown on lazy afternoons, dressing paper dolls, and constructing caves from laundry baskets
---